USA News
Biden vow to crack down on disrespectful workplace behavior resurfaces amid reported F-bombs directed at staff
President Biden's vow to fire "on the spot" any employees who treated fellow staffers disrespectfully is gaining renewed scrutiny after a new report detailing the F-bombs Biden is said to routinely direct at his staff members. 
"I am not joking when I say this, if you are ever working with me and I hear you treat another colleague with disrespect, talk down to someone, I promise you I will fire you on the spot," Biden said in 2021. "On the spot. No ifs, ands or buts."  
At the time, Biden was swearing in approximately 1,000 presidential appointees via a video conference, shortly after his own inauguration. 
"Everybody, everybody is entitled to be treated with decency and dignity. That's been missing in a big way the last four years," Biden added, referencing the Trump administration. 
BIDEN REPORTEDLY FUMES AND SPEWS CURSES AT STAFF IN PRIVATE: 'NO ONE IS SAFE'
Biden's own treatment of White House staff members is now making headlines following a report from Axios, wherein officials and aides outlined the president's alleged short temper and profanity-laden rants.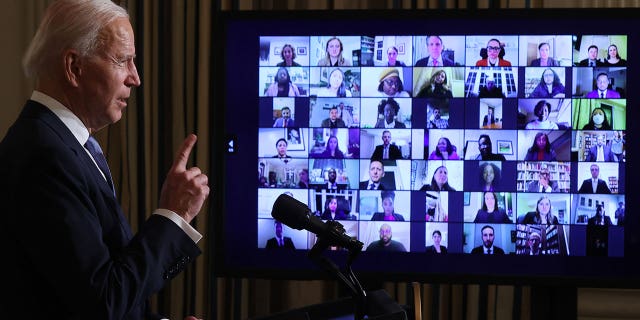 The White House did not immediately respond to a request for comment from Fox News Digital.
One administrative official told the outlet "no one is safe" from Biden's wrath. Aides reportedly meet with the president in groups of two or more to diffuse potential tension, with some even taking an additional colleague as a "shield." 
WH AIDES CLAIM BIDEN PRONE TO OUTBURSTS, 'ANGRY INTERROGATIONS' BEHIND CLOSED DOORS: 'GET THE F—K OUT'
Some of the president's attacks include, "How the f— don't you know this?" and "Don't f—ing bulls— me!" according to the outlet.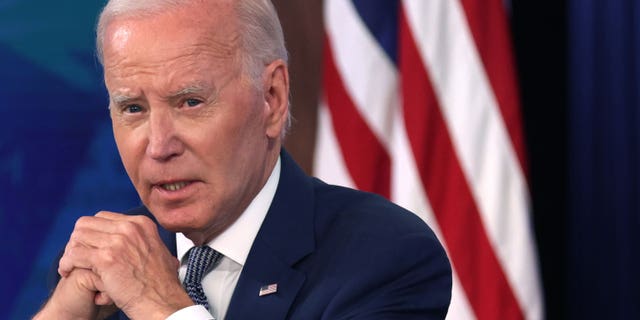 White House aides shared various takes on the president's temper with Axios, with some saying it reflects his high expectations for his staff while others admitted it would be best for Biden to show his temper occasionally in public to ease voter concerns about the president's age. 
NY TIMES COLUMNIST REBUKES BIDEN'S 'COLD' HEART FOR DENYING EXISTENCE OF GRANDDAUGHTER: 'IT'S SEVEN GRANDKIDS'
Other aides also said Biden's outbursts are considered a form of initiation at the White House, telling Axios that if the president does not yell at you, it could be a sign he does not respect you.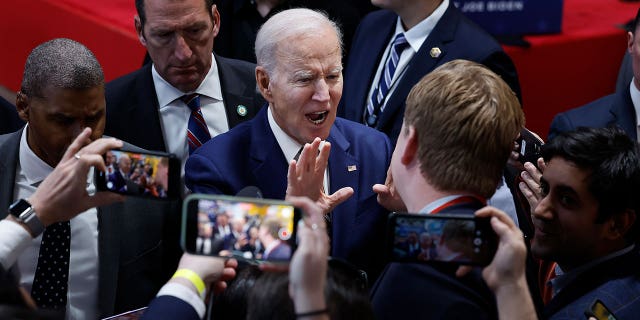 "If there is something that's not in the brief, he's going to find it," said Ted Kaufman, Biden's chief of staff when he was in the Senate. "It's not to embarrass people, it's because he wants to get to the right decision. Most people who have worked for him like the fact that he challenges them and gets them to a better decision."
Biden's previous vow to fire disrespectful employees quickly gained renewed traction online after the latest report on his own treatment of White House staffers. 
CLICK HERE TO GET THE FOX NEWS APP
Biden's temper has previously proven to be a point of contention, following various instances of him showcasing it in public, specifically a hot mic moment where he was caught calling Fox News' Peter Doocy a "stupid son of a b—-."
Fox News' Anders Hagstrom contributed to this report.