USA News
California Lawmakers Pass Motion Picture Tax Credit Extension, Gun Safety Protocols
California lawmakers have approved legislation that extends boosting film and television production in the state and added a requirement that qualifying production companies have new gun safety and diversity programs.
Assembly Bill (AB) 132, authored by Sen. Anthony Portantino (D-Burbank) passed the Legislature June 27 and is now on Gov. Gavin Newsom's desk awaiting signature.
If signed into law, it would give studios and production companies another five years to get tax credits from the state's yearly $330 million allocation in an effort to retain and grow entertainment production in the Golden State.
Mr. Portantino, who first introduced the bill in 2020 but held off pursuing its passage until this year, said he was grateful for the bill's approval in a statement June 30.
"This has long been a priority of mine and an important program for many constituents in the 25th State Senate District," he said. "The economic benefits created by keeping film production in California in the LosAngeles region and the state as a whole are significant."
The legislation extending the program annually through 2030 is included in the state's recently passed $311 billion 2023–24 fiscal year budget.
The Directors Guild of America, the California entertainment union IATSE, Teamsters Local 399, Laborers International Union of North America Local 724, and 152,000 member Entertainment Union Coalition—made up of the actors' union SAG-AFTRA—praised the bill's passage.
"[The coalition] and its 152,000+ members in California thank Governor Gavin Newsom for his leadership and commitment to the extension of the current [tax credit program]," the coalition wrote in a statement.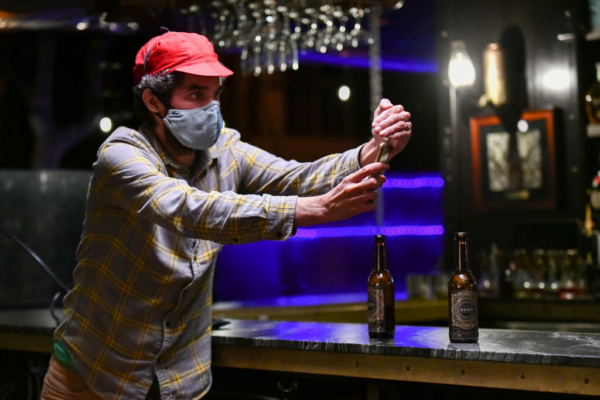 The program, which is operated by the California Film Commission, was set to end June 30, 2025. The commission allocates the tax credits to offset the cost of production to various categories including relocated TV series, independent films, new movies and TV series or pilots, and visual effects.
To qualify for the program, a motion picture—including television series, independent and non-independent feature films—must meet one of the following conditions, according to program guidelines (pdf):
A minimum of 75 percent of the "production budget" must be allocated to goods, services, or wages within California.
A minimum of 75 percent of total "principal photography" days must occur wholly in California. Principal photography does not include the filming of primary backgrounds, visual effects, and action or crowd scenes by stunt or visual effects units.
The program also excludes certain types of productions, such as news programs, animation films, awards shows, commercial advertising, documentaries, and music videos.
Since its inception in 2009, the commission has allocated $2.9 billion in tax credits to 652 qualifying productions. As a result, 178,000 members of cast and crew were hired and 33 television series were relocated to the state, according to the commission.
Since July 2020, the program—which first began in 2009 and has been renewed multiple times—is on track to generate more than $6.2 billion in total production spending statewide in the first half of its five-year duration, according to the commission's latest progress report.
The new legislation, if signed by the governor, also makes the tax credits refundable if the accrued credit amount exceeds the tax owed. The streaming service Netflix, for example, reported in its 2020 filing with the U.S. Securities and Exchange Commission, it had collected $250 million in unspent tax rebates—more than the company could use.
"The five-year extension and provision to make tax credits refundable will give industry decision makers more options and the certainty they need to make long-term investments here in the Golden State," California Film Commission Executive Director Colleen Bell said in a January statement.
Also included in the bill are new safety protocols requiring production companies that receive tax credits to hire safety staff, implement set safety and activities, and file safety reports.
The bill includes language from a previous bill authored by state Sen. Dave Cortese (D-San Jose)—SB 735—which was inspired by the on-set accidental shooting that killed cinematographer Halyna Hutchins by Actor Alec Baldwin during the filming of his "Rust" in New Mexico in 2021.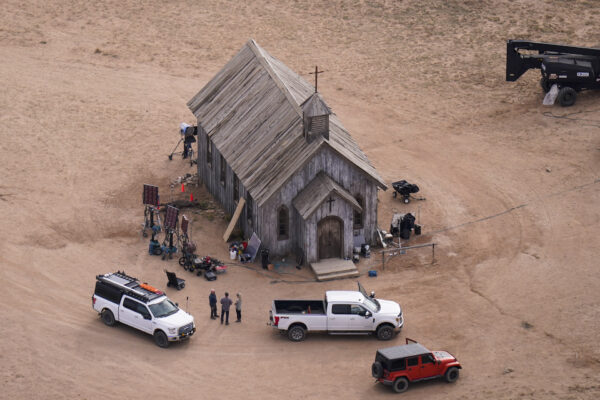 Beginning July 1, 2025, and ending June 30, 2030, the safety rules would require productions to hire a qualified set safety advisor to perform a risk assessment and be on set daily, and restrict the conditions under which firearms and ammunition could be permitted on motion picture productions.
Production companies can also get additional tax credits under the bill if they submit diversity plans that include race, ethnicity, gender, and disability goals. The Film Commission will also add a board member who is a diversity, equity, and inclusion expert employed in the motion picture industry.