USA News
US Lawmakers Step Up Efforts Against Forced Organ Harvesting in China
The Chinese regime's state-sponsored killing for organs is "abhorrent," and the United States needs to take the lead in ending it, Rep. Scott Perry (R-Pa.) said.
"It's an abhorrent practice, it is an outrage, and it cannot be countenanced," he told The Epoch Times. "There have to be consequences and accountability."
Mr. Perry wants his bill, referred to as the Falun Gong Protection Act (H.R. 4132), to be an impetus for change.
Falun Gong is a spiritual discipline teaching the values of truthfulness, compassion, and tolerance, as well as meditative exercises. Practitioners have been a principal target of the regime's industrial-scale organ transplant abuse. For the past 24 years, the Chinese Communist Party (CCP) has waged a brutal persecution campaign against the group.
With a focus on these abuses, Mr. Perry's bill (pdf) aims to impose sanctions on complicit individuals and bar them from entering the United States. It would also make it a U.S. policy to avoid cooperation with communist China in the organ transplantation field, to take necessary measures to compel the regime to end the abuse, and to work with allies and multilateral institutions to highlight the persecution of Falun Gong and to coordinate efforts to sanction the regime.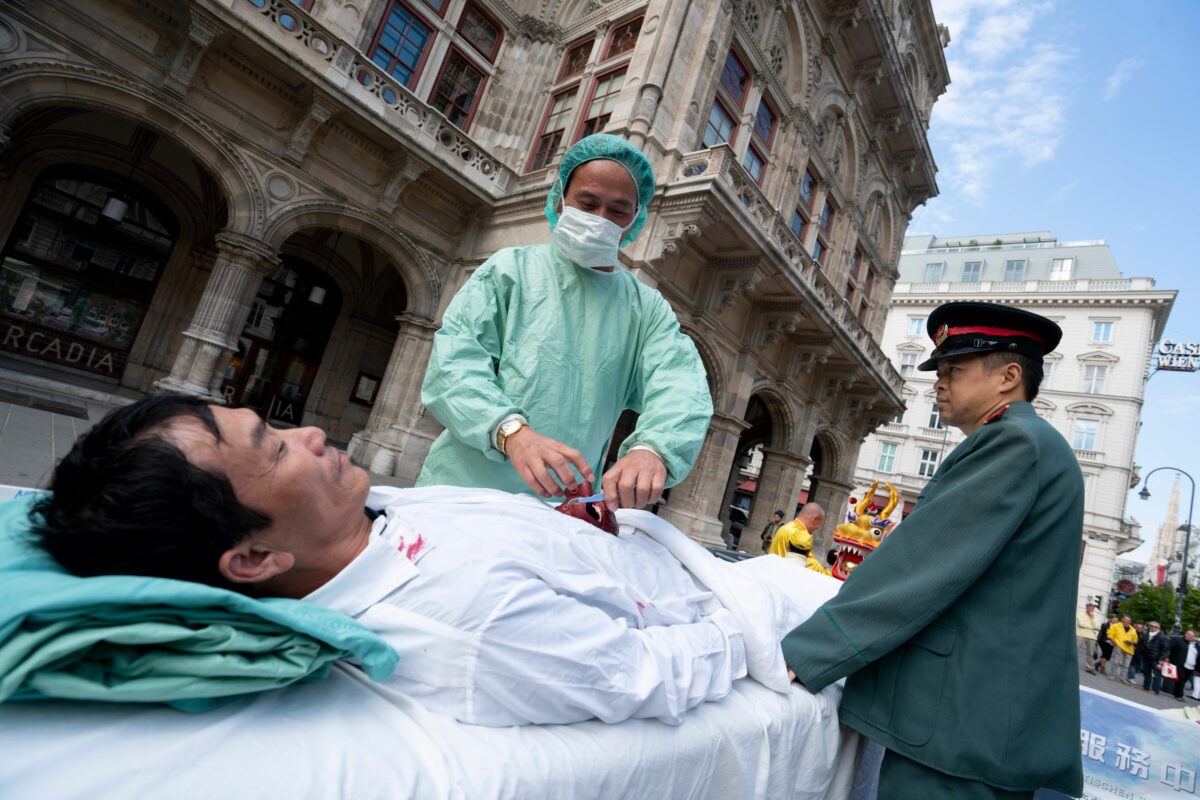 Mr. Perry, who chairs the House Freedom Caucus and serves on the House Foreign Affairs Committee, sees the persecution of Falun Gong as a genocide, one based on beliefs rather than on ethnicity.
The regime, he said, has "used the tactics of other dictatorial and totalitarian regimes in the past to demonize and dehumanize their political opponents."
Falun Gong practitioners "are losing their lives, and they are being tortured based on their faith, which is unacceptable," he said.
Severing organ transplantation ties with China is crucial, Mr. Perry said.
"People need to be aware it's happening," he said. "It's the 21st century. They can't just turn their head away and continue to act like the relationship that they have with members of the Communist Party of China, or with China directly, is appropriate while they are doing these things."
Mr. Perry said that he wants to make sure that those involved in forced organ harvesting "in any way" are held accountable.
"Everybody needs to be on notice. Not only communist officials in China, but also those who would be operating in the United States of America," as well as "American companies that would be seeking to participate and profit from these ill-gotten gains," he said.
To train CCP surgeons in organ transplantation or supply them with pharmaceuticals or medical expertise, he said, are "all part and parcel to the crime itself."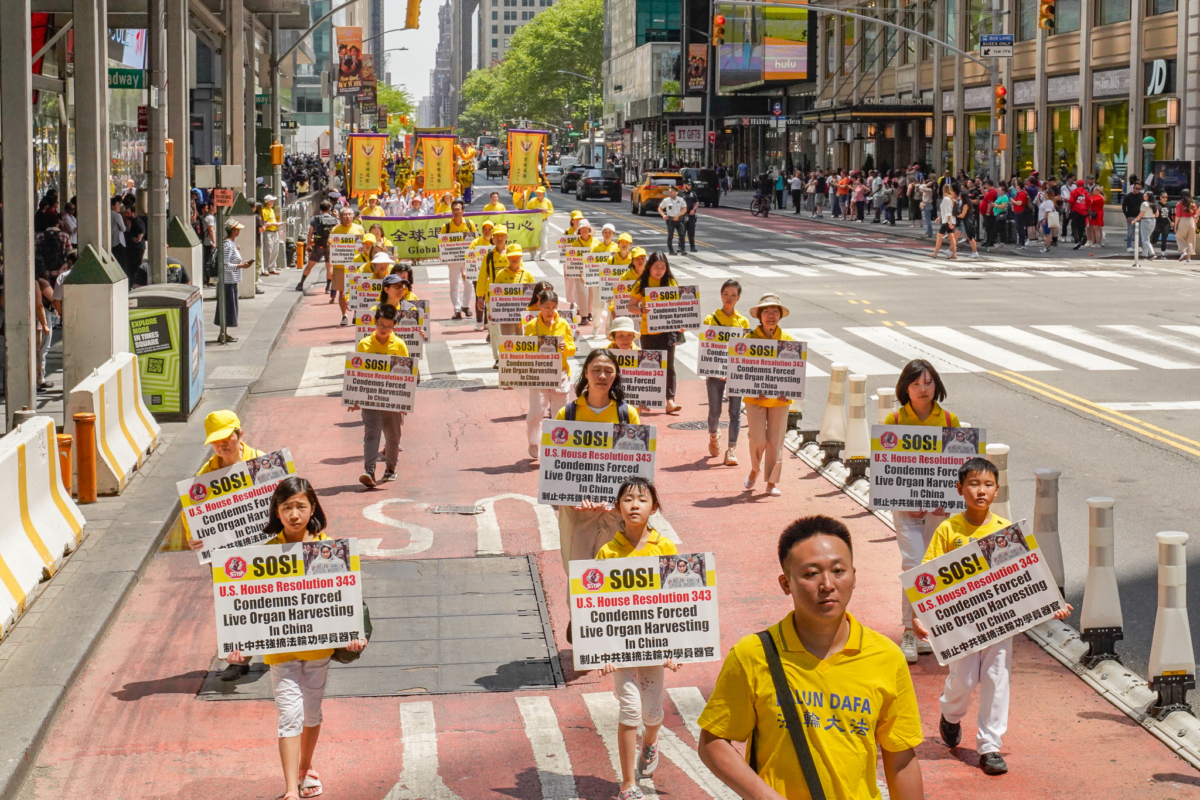 Growing Pushback
Attention to the issue of forced organ harvesting has been growing in the United States.
In June, Texas enacted a law to ban health insurers from funding organ transplant surgeries linked to China. In March, the U.S. House of Representatives passed a bipartisan bill to punish perpetrators of forced organ harvesting by imposing property- and visa-blocking sanctions, revoking their passports, and imposing fines and criminal penalties; the bill now awaits the Senate's approval.
Mr. Perry said that he was gratified to see these developments.
"The states are almost always ahead of the federal government in recognizing circumstances that need to be addressed," he said.
And, be it on the diplomatic, governance, economic, or entertainment fronts, the relationship with China cannot be business as usual, Mr. Perry said.
"We can't continue to just act like they're not occurring, and we can't continue to comport ourselves in the same fashion, because it would be tacit approval of these occurrences, and that simply cannot be," he said.
Other lawmakers are also pushing for more action from America.
Reps. Neal Dunn (R-Fla.) and Michelle Steel (R-Calif.) on June 27 penned a letter (pdf) to Secretary of State Antony Blinken urging his department to "take immediate action" to restrict participants in the CCP's forced organ harvesting industry from earning immigration status.
"The firsthand accounts I've heard from victims and survivors of the CCP's inhumane actions are nothing short of horrific," Mr. Dunn said. "Any Chinese health care professionals participating in organ harvesting are committing crimes against humanity."
A State Department spokesperson told The Epoch Times: "We are deeply concerned by reports of forced organ harvesting targeting members of religious and ethnic minority groups detained in the People's Republic of China (PRC).
"The United States continues to call on the PRC government to cease its depraved actions and to act consistent with its human rights commitments and all relevant medical and ethical standards and best practices, including acting in the best interests of the patient, informed consent, and respect for personhood."
The spokesperson said that the United States "seeks to ensure that individuals who are or have been involved in human rights violations and abuses do not secure safe haven in the United States."
The official cited "a number of visa ineligibility grounds" that potentially apply to individuals "who are or have been involved in coerced organ harvesting and transplanting."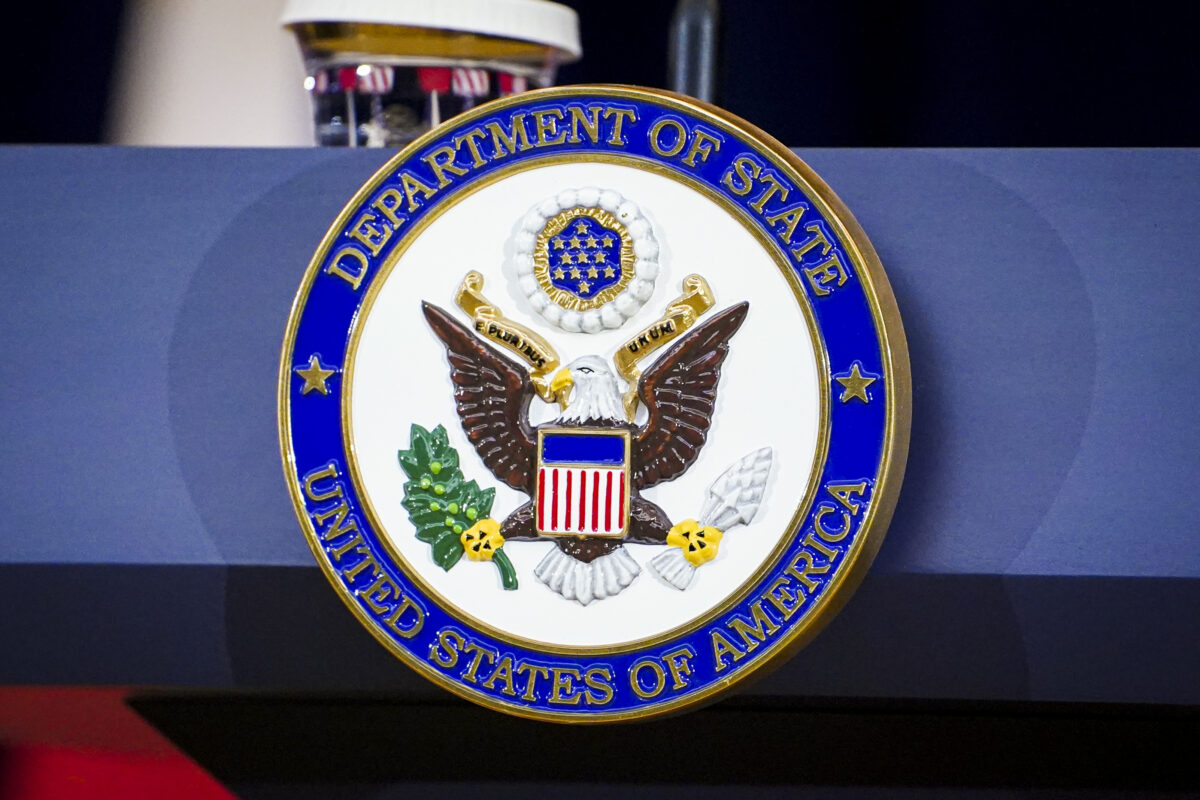 Building Awareness
Mr. Perry also pointed to a statement from the Association of American Physicians and Surgeons that condemns forced organ harvesting and calls for U.S. officials and physicians to take a stance against the abuse.
"It has been going on too long, and it has not captivated the attention of the free world as it should have, but we need to continue to just work every single day to bring this to the consciousness of free people and of all the people of the world that this is occurring in the 21st century," he said.
"I think that when most Americans are informed of that, they would find themselves in a position of having to say, 'I will not be a part of that,' and that is the point."
Mr. Perry considers the Falun Gong Protection Act bill—which is now advancing to the House floor after receiving bipartisan support in the House Foreign Affairs Committee—an opportunity to bring more awareness to the issue.
"You wouldn't allow this in your family. You wouldn't allow this among your friends or in your business dealings. It can't be allowed on the broader scale just because it's another country—that cannot be allowed. The first step is acknowledging that it's occurring, and so that's where we're headed," he said.
"It'd be great if it could get a hearing and a vote in the Senate. But if it doesn't, we're just going to keep coming back until it does, because, like I said, the practice is unacceptable. It is abhorrent, it is barbarian, it is medieval, and it must cease immediately. And the United States has to take the lead, because we certainly can't count on the Communist Party of China to do that."