World Wide News
Pakistan Rain: At least 76 died, 133 injured due to heavy rains in Pakistan | World News – Times of India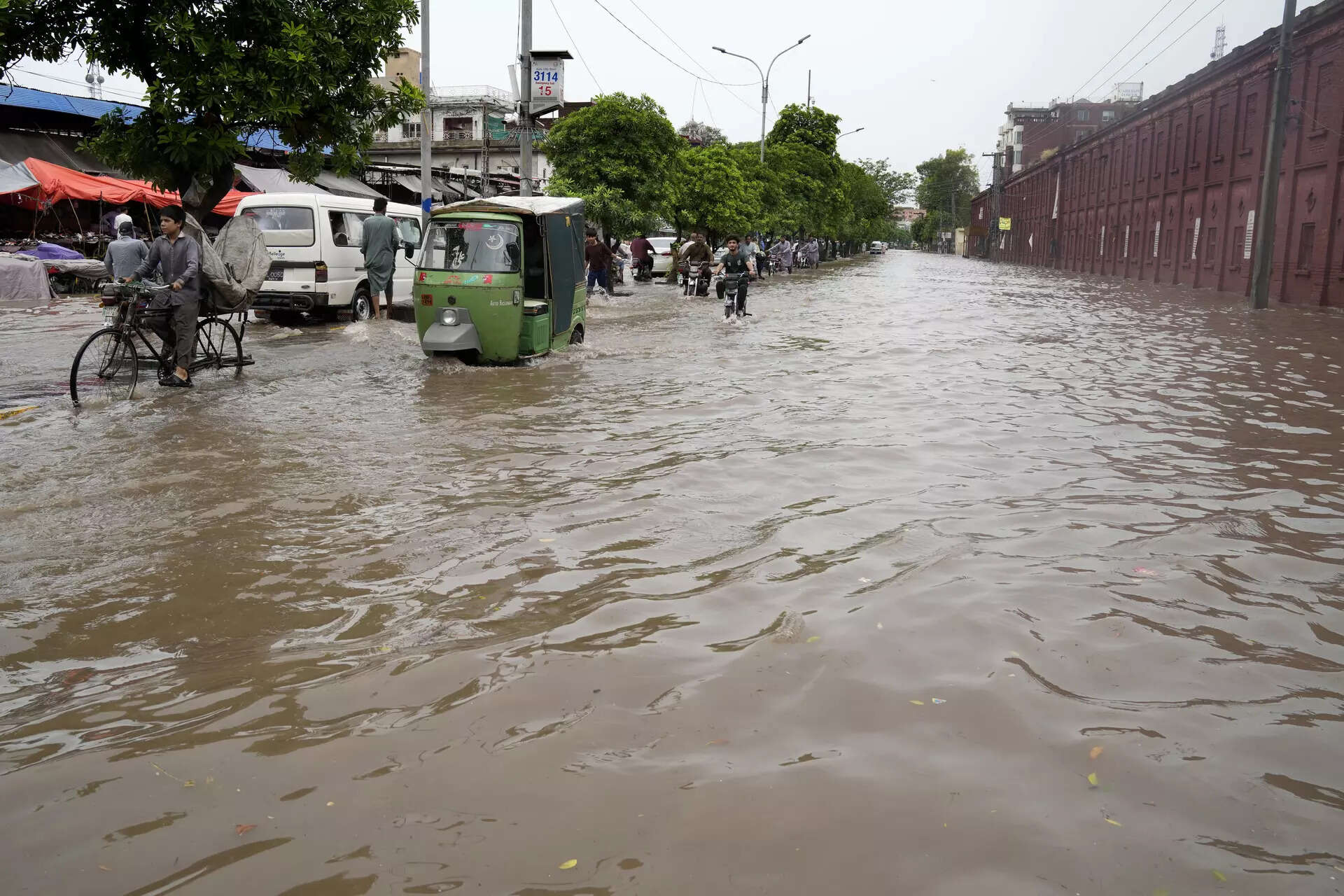 ISLAMABAD : The cash-strapped country, which is still recovering from the unprecedented floods is again going through the same stage as the heavy rains in the nation have claimed the lives of 76 persons and injured 133 across Pakistan since June, ARY News reported quoting National Disaster Management Authority (NDMA).
In its report, NDMA stated that nine persons have lost their lives in the heavy rains across the country in the last 24 hours, taking the total count to 76.
In the past 24 hours, eight persons were injured, leading the total number of injured people to 133. The total data of 76 death and 133 injured, includes 15 women and 31 children, whereas 78 houses have so far been damaged as torrential rain continued to play havoc across the country.
Punjab has the most number of people who died where 48 people were in the heavy rains and 20 lost their lives in Khyber Pakhtunkhwa (KP), five were killed in Balochistan, the NDMA report read.
On July 6, 18 deaths have been reported in Pakistan's Punjab as rains continued to lash parts of the province, as per Dawn News.
The death toll in Punjab over the past two days due to a torrential monsoon spell rose to 29.
Rain severity was almost negligible in Lahore in comparison to Wednesday with the majority of the 16 monitoring points of the Water and Sanitation Agency (Wasa) recording single-digit rainfall, Dawn reported. Four more deaths were reported in the provincial capital and the number reached 12 in the past two days.
Earlier, the National Disaster Management Authority (NDMA) finalized its emergency plan ahead of the first spell of monsoon rains predicted from July 3 to 8 across the country, ARY News reported on Monday.
The NDMA spokesperson said that the Met Department predicted the first spell of monsoon rains with thunderstorms from July 3 to 8 in different parts of the country. It added that heavy rains can also occur in landslides in mountainous areas and flooding situations in low-lying areas.
The authority issued instructions to the concerned departments regarding its rain emergency plan citing the expected weather conditions, reported ARY News.