World Wide News
Lithuania bolsters ties with Taiwan ahead of NATO summit amid China 'threat'
Lithuania has once again strengthened its ties with Taiwan as relations with China remain tense ahead of the NATO summit set to be held this week in the Baltic nation. 
In a strategy released by the Lithuanian government Wednesday, Vilnius, Lithuania's capital, listed economic ties with Taiwan as one of its "strategic priorities" in the face of China's growing aggression in the Indo-Pacific region – an area of focus NATO leaders will be addressing in their summit this week.
"Lithuania, like other EU Member States, adheres to the One China Policy and emphasizes that status quo in the Taiwan Strait cannot be altered by military or coercive means," Lithuania's Ministry of Foreign Affairs said in its strategy. "Peace and stability in the Taiwan Strait is one of the most pressing geopolitical issues in international politics and a necessary pre-condition for security and prosperity in the Indo-Pacific."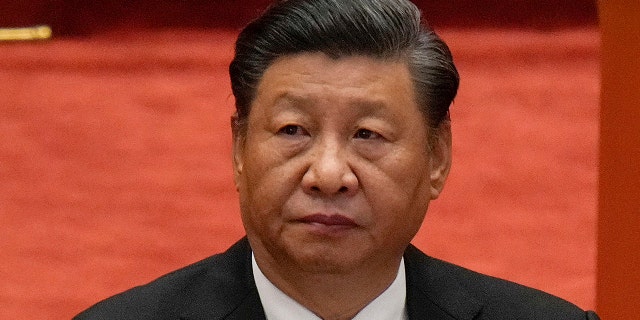 RUSSIA WARNS NATO SUMMIT TO DISCUSS ZAPORIZHZHIA NUCLEAR PLANT GIVEN MOST ALLIES IN 'DIRECT IMPACT ZONE'
Ties between Vilnius and Beijing, like other EU nations, have become increasingly strained over the last few years as Western nations look to oppose China's overt aggression in the East. 
However, it is not just geopolitical relations that have borne the brunt of Western opposition to Beijing attempts to alter the region's status quo as it sets its sights on Taiwan. 
Economic ties and trade have increasingly been used as consequential tools as international spats with China play out. 
Though the U.S. has been embroiled in a trade war with China for nearly half a decade, European nations have been gradually entering the fray, including the Netherlands who late last month infuriated Beijing by imposing export controls on microchip technology destined for China.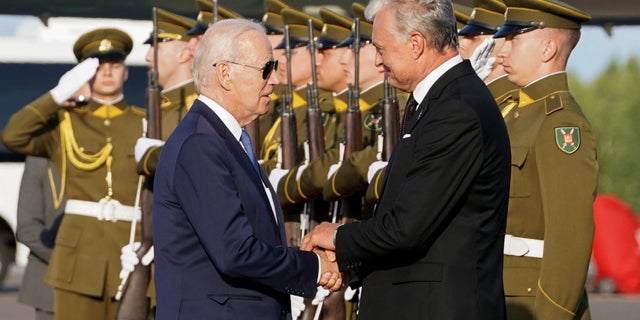 AS CHINA THREAT GROWS IN ASIA, JAPAN TO OPEN NATO LIAISON OFFICE TO COUNTER BEIJING
The decision was made after the Netherlands agreed to a deal with the U.S. and Japan in January to curb its sales of microchip technology to Beijing.
China accused NATO nations of "stirring up regional conflicts and creating divisions and unrest" after it took stiff opposition to NATO Secretary-General Jens Stoltenberg deeming China a "threat" during a trip to Norway last month reported Reuters.
However, NATO nations have not backed off their opposition to Chinese aggression in the East and have made tackling "relations with partners in the Indo-Pacific region" a key component of the alliance's summit this week. 
Though NATO's security, support for Ukraine, and defense and deterrence are expected to take center stage during the summit amid Russia's ongoing war in Europe, the 31-member alliance will also focus on its partnerships with "like-minded" nations to "defend the rules-based international order" in Europe and the Indo-Pacific. 
Leaders from Australia, Japan, New Zealand and South Korea are also expected to attend the summit though they are not NATO member nations.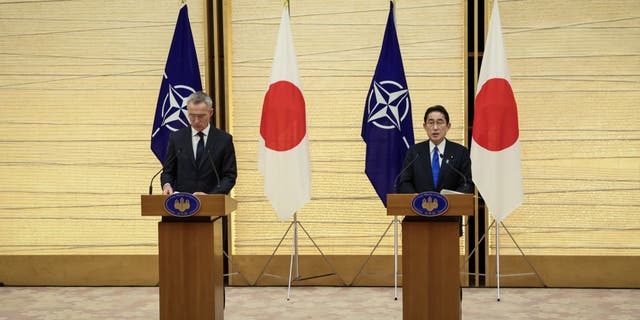 CLICK HERE TO GET THE FOX NEWS APP
"In today's complex security environment, relations with like-minded partners across the globe are increasingly important to address cross-cutting security issues and global challenges," NATO said in a statement last week announcing the summit's itinerary. "The Indo-Pacific is important for the Alliance, given that developments in that region can directly affect Euro-Atlantic security." 
The partner nations are expected to address China's increasing threat in the Indo-Pacific as well as security concerns relating to North Korea.