Islamic
Karan Johar talks about Ranveer Singh and Tota Roy Chowdhury's 'Dola Re Dola', reveals they rehearsed for months!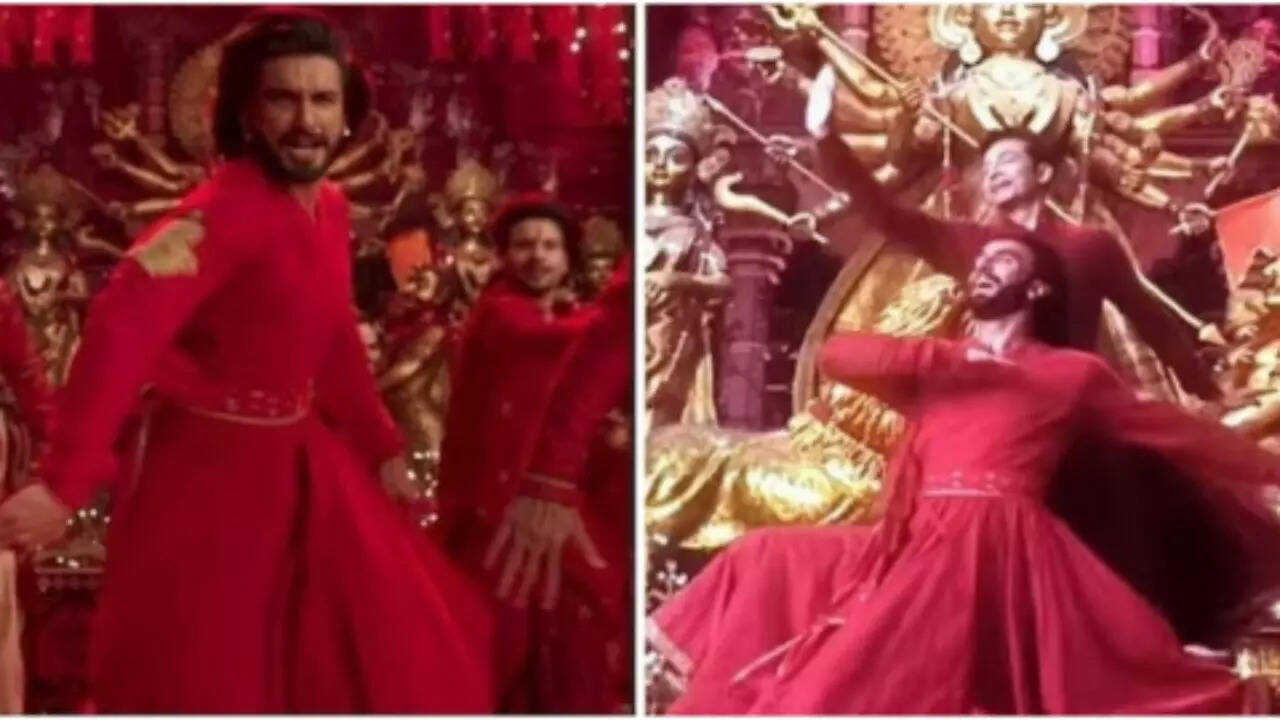 One of the major highlights of 'Rocky Aur Rani Ki Prem Kahaani' is Ranveer Singh and Tota Roy Chowdhury dancing on 'Dola Re Dola'. And now, it can be spoken about because the cat is out of the bag and those who've seen the film can't stop gushing over it.
Karan has finally opened up on how the team managed to pull it off. He gave credit to Vaibhavi Merchant and her team along with both the actors.
The set of the Dola Re Dola sequence also reminded one of aSanjay Leela Bhansali set. Talking about it, Karan spoke to Film Companion and confessed that he's paid homages to two filmmakers – Yash Chopra with 'Tum Kya Mile' and Sanjay Leela Bhansali. He added that homage or inspiration is a very nice way to put it. However, Karan admitted that he just 'copied' SLB's aesthetic. But that was the part B of the whole sequence. The part A was to subvert 'Dola Re Dola'.
KJo admitted that Tota's character has largely come from his own childhood. He would dance on 'Dafli Wale' as a child on Jaya Prada's part and his father Yash Johar would clap for him and feel proud. He would also make Karan proudly dance on the song in front of his friends and nobody laughed. Cut to college, he carried that people started laughing on him, and called him all sorts of names. Karan said that it stayed in his heart and he grew up with the feeling that everyone is laughing at him. Hence, somewhere Tota's character is brought from his childhood and he believes in the line, 'hunar ka koi gender nahi hota'. Which is why, it was important for a macho character like Rocky to have a turn around!
He revealed that Vaibhavi Merchant worked tirelessly on Tota and Ranveer. At one point Ranveer called up Karan and said he just cannot do it, there's no kathak in his body. Ranveer had a meltdown, said Karan, while Tota was struggling because he's not a dancer, he doesn't know the expressions of kathak. He's just an actor who has rythm. But Vaibhavi is a perfectionist and she just didn't let them go, revealed Karan.
Tota has rehearsed the song for six months, non-stop in Kolkata, while Ranveer rehearsed the song over a month and a half – just for that one and a half minute clip. Ranveer said that it's probably the most challenging thing he's done. Hence, the feedback coming in for that sequence is very gratifying for these actors because they put in so much work. KJo gave credit to them and said that while they concieve, it's the actors who have to execute and put in all the work.
Karan said there's a sense of pride and joy when all of them see that scene.
#Karan #Johar #talks #Ranveer #Singh #Tota #Roy #Chowdhurys #Dola #Dola #reveals #rehearsed #months #Hindi #Movie #News