World Wide News
Nadine Dorries 'WhatsApped top civil servant to get on Liz Truss's honours list'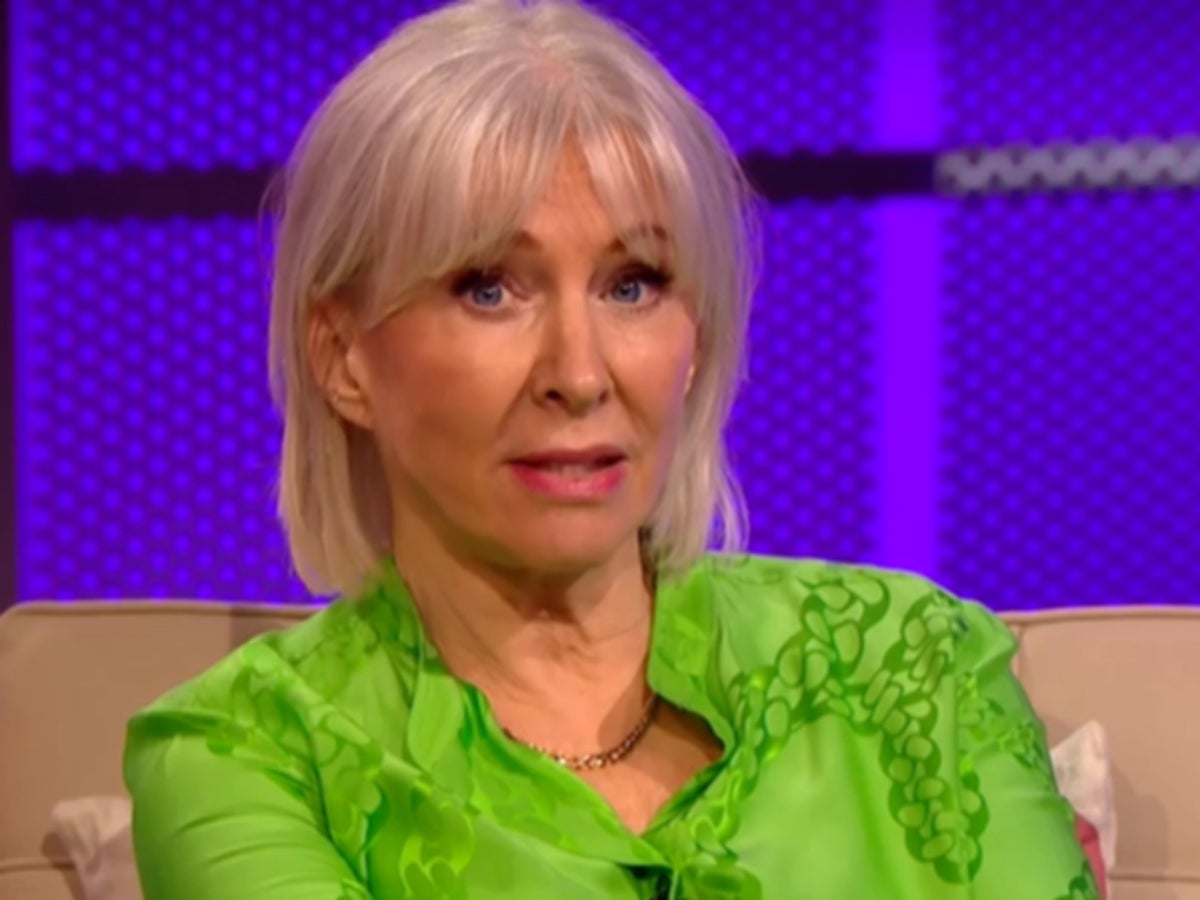 Nadine Dorries sent a "forceful" message to the UK's top civil servant asking to be added to Liz Truss's resignation honours list, according to a new report.
The former culture secretary has been reported to both the chief whip and Commons Speaker over the message sent to cabinet secretary Simon Case after she was blocked from a peerage in Boris Johnson's list.
Ms Dorries' WhatsApp message to Mr Case asked him if she could get a peerage by being included on Ms Truss's as yet unannoucned list, according to The Times.
The contact emerged during a hearing of the public administration and constitutional affairs committee on Wednesday, when Mr Case confirmed that he had sought legal advice over the message.
Senior Tory MP William Wragg asked Mr Case, the nation's top civil servant, if he was aware of "rather forceful communications" sent by Ms Dorries to senior civil servants.
The committee chair also accused Ms Dorries of "threatening" to use "the platform of the Commons and indeed her own television programme to get to the bottom of why she hadn't been given a peerage".
Mr Case said he was "aware of those communications and had flagged them to both the chief whip [Simon Hart] and Speaker of the House [Sir Lindsay Hoyle]".
Asked whether the Honours (Prevention of Abuses) Act 1925 could "come into play", Mr Case said he was "seeking further advice on that question", adding: "So taken initial advice, but asked for more."
The Independent understands that although legal advice was sought on whether Ms Dorries' messages violated the 1925 act, officials decided she had not contravened the law.
It remains uncertain whether the chief whip or Commons Speaker could make further inquiries and sanction the senior MP.
A friend of Ms Dorries told The Times: "It is complete nonsense. She was probably upset on the day at the way she had been treated but she's not aggressive. She has been very badly served."
Mr Wragg referred to Ms Dorries as the "lingering" member for Mid-Bedfordshire. Many Tory MPs are frustrated by failing to formally resign despite announcing she was leaving parliament with immediate effect over a month ago.
The arch Johnson loyalist has warned Mr Sunak that she will not formally quit until the government releases documents surrounding the decision to deny her a peerage as part of the former PM's resignation honours.
The Lib Dems have called on Rishi Sunak to make sure the Tory whip is suspended from Ms Dorries. The party's deputy leader Daisy Cooper said the claims of threatening messages were "staggering" and a "swift investigation" was needed.
It emerged on Wednesday that Ms Dorries' book on Mr Johnson's "political assassination" is to be released just days before the Tory conference in the autumn. The Tory MP suggested that she had discovered even more sinister forces in her own party "stretching back decades".